Winter Camper van REGARD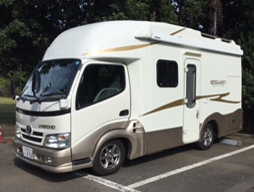 Inside the REGARD


REGARD:living room at daytime



REGARD:living room at night


No smoking on this car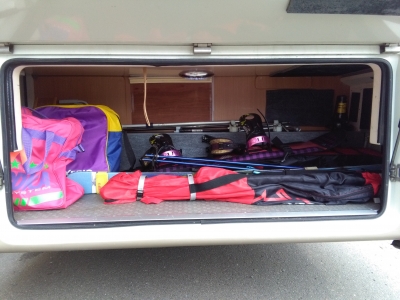 Ski sets can put in storage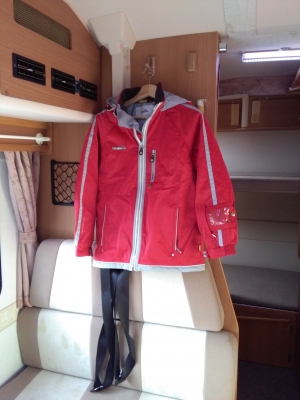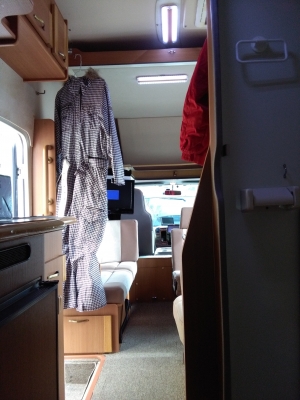 You can dry the Ski wear in the Campervan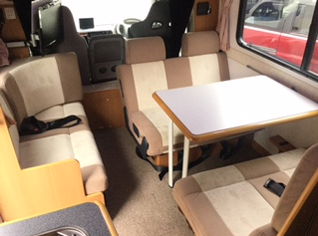 for sleep :4Adult+1child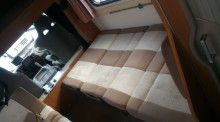 Full frat bed
Size 1,950mm×1,000mm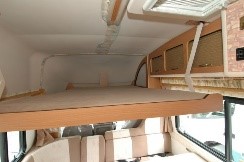 On top of the driver's seat, there is a pull-down bed.
(this picture is after bed setting)
Size 1,950mm×1,340mm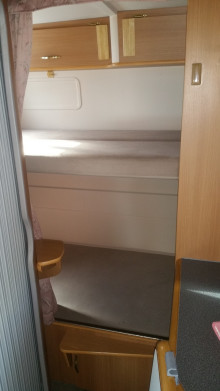 In the rear, there is bunk bed.
Size: 1,850mm × 800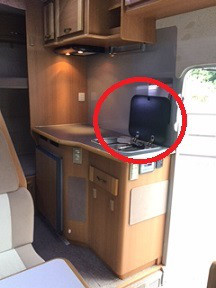 Sink and raise the top plate has been set.
22 liters of radiator and external AC power supply type
Because the water heater has been installed
Radiator heat or AC100V power during use after traveling
As a hot water boiler, you can also use the hot water.

Portable gas stove(need portable Gas,you can buy corner store)
Only boil water or milk... inside the car.
Please cook outside things that smell.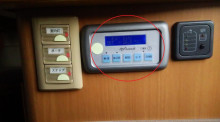 It is heater control panel.
Warm up the car without the engine running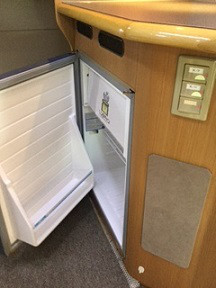 Refrigerator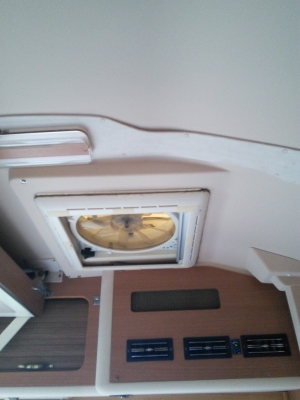 Ventilation fan is only the ceiling of the living room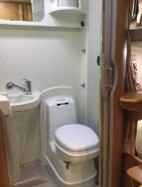 toilet. (toilet is optional.)
Cassette-type flush toilet,
hand washing unit, hot water shower .
ventilation fan on the ceiling.
In winter,Water section unavailable
because of
frozen
.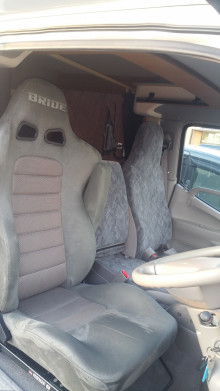 Driver's seat is equipped with a bucket seat.
It is good hold may not tired a long time driving.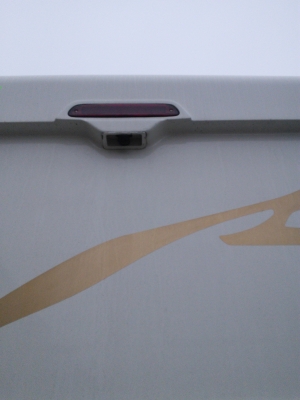 Back camera.
There are two Monitor in the driver's seat .
Monitor of the above will be projected on the video of back camera all times.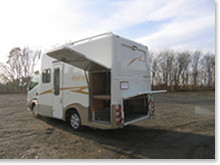 there is a storage compartment,
luggage is put a lot.
About『Regard』
■car navigation system(only Japanese)
→but we have English manual about Navigation system.
You can use navigation by telephone number search.
Please bring the phone number of the place that you want to go.
■bed size(cm)
→100×195
→134×195
→80×185(2bunk beds)
■Heater
■portable gas stove(need portable Gas,you can buy corner store)
→only boil water or boil milk inside the car.
but REGARD has awning of outside.
Please cook outside things that smell.
you can cook under the awning.

If you cook there,
we recommend you , table and chair and lantern,flashlight .
■you can not use water tank in winter because of frozen.
(both drainage and supply water)
If you would use water ,please bring yourself and drain to sewage.
■(no microwave)
■Child seat : Free
→Please tell us children's age

We will pick you up to New Chitose Airport.( included in the Rental charge)
Rental &return service will be our office.